Connie Ragen Green – Owner and CEO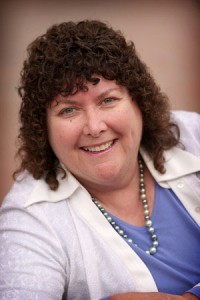 Connie Ragen Green has been online since the end of 2005. A former classroom teacher and real estate broker/residential appraiser, she left it all behind in search of a way to make a living from her home computer doing something she loved. Now she is able to work from anywhere in the world that has an Internet connection, as she does regularly from one of her homes near the beach in Santa Barbara, California.
After a disappointing first year, where she made almost no money and found the technology to be more than she had bargained for, Connie finally put the pieces of the puzzle together and began to earn money through affiliate marketing. She was determined to help others get started online more easily, and began teaching new online entrepreneurs during 2007. She continues to teach regularly, offering both webinar and teleseminar trainings regularly.
In addition to these trainings, Connie has more than thirty products of her own. She believes that having both your own products and courses to promote, as well as affiliate products, makes for the best possible online business.
Connie was awarded the coveted 'Better Your Best' grand prize by Armand Morin at the Big Seminar in November of 2009. This prize included $25,000 in cash, as well as the opportunity to serve as the Ambassador for the prestigious AM2 program for online marketers. Since winning this prize, several of her students have participated in the competition and three have come in either first or second place.
In July of 2010 she published her first book, Huge Profits With A Tiny List: 50 Ways to use Relationship Marketing to Increase Your Bottom Line. This book is available on Amazon, as well as all major retail book outlets. It has received critical acclaim, being nominated for a Reader's Choice award for small business marketing books in December of 2010. She now has eight books to her name, as well as contributing to many others.
Connie is also a speaker and presenter at conferences internationally, speaking on the topics of earning huge profits from a small list,  affiliate marketing, article marketing, and starting an online business.
You can find more about Ms. Green at http://HugeProgitsTinyList.com
---
Geoff Hoff – President and COO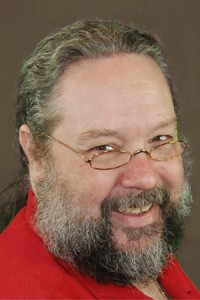 Geoff Hoff is a best-selling author of both fiction and business books. He has written books with Connie Ragen Green, Steve Mancini and is working on one with Joyce Jagger. He has also written several on his own.
He was the creator and head writer of the award-winning web series Poor Paul. He is also a public speaker and has published his own books and books by other writers. On the other side of the brain, Geoff has also teaches online tech and has a subscription tech service.
Geoff has worked with clients to design and format their books and has had the privilege of helping many books reach best-selling status.
He brings his creativity and technical know-how together in Hunter' Moon Publishing.
You can find more about Geoff at http://GeoffHoff.com
---
Hunter's Moon Publishing Board of Advisers
Dennis Becker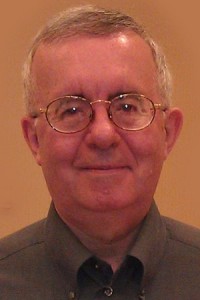 Dennis Becker began his Internet marketing career in 1998 by selling on eBay while still running a full time retail business. Beginning in 2002, he became interested in Internet marketing, and spent 3 years trying virtually everything with dismal results.
One day, frustrated and beat, but unwilling to quit, he devised a new strategy to simplify the entire process, starting with a mindset makeover. That strategy changed his life, and he wrote about it in the classic "5 Bucks a Day" book, available at Amazon, or through a link in the resources section.
He also opened the Earn1KaDay "Insiders Club" in 2007 to help Internet marketers achieve their first $1000/day of profits by following proven, sometimes little-appreciated, business models to receive amazing results.
You can find more about Dennis at http://www.earn1kaday.net
---
Nicole Dean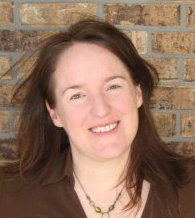 Nicole Dean is a Published Author, Popular Speaker, Successful Blogger and Podcaster, and a Business Consultant to really smart people. She is frequently asked to teach about the topics of Blogging, Outsourcing, Passive Income, Working from Home Successfully, Content Repurposing, Running a Profitable Affiliate Program, Productivity, and List Building – among other things.
Nicole has been featured in several books, and has published many of her own Kindle books as well. One of her greatest talents is getting other successful and talented people to write content for her – for free. In fact, her book series "Expert Briefs" is mostly written by her colleagues.
She teaches her students to set financial goals, but to also write down their lifestyle goals, as well. This ensures that they are building a business that aligns with the way they want their lives to look in 5 or 10 years, rather than creating a job where they are working for a crazy person – themselves.
But, Nicole isn't stuffy by any means. She is known as the Mostly-Sane Marketer. (Ask anyone who knows her and they'll say that the "mostly" part is up for debate!)
Her Mission is To Make the Web and the World a Better Place – and, Hopefully Have a Lot of Fun While Doing It. She enjoys work very much, but lives to spend time with her much-adored husband, her two silly children – and also her two slightly neurotic puppies, Einstein & Luke.  She loves to travel and has a great belly laugh that can be heard in a very crowded room. She's also a bit geeky (has been to a Star Trek convention and knows James T. Kirk's middle name). But she's got a super soft heart and does work with orphans (including helping adopting families with the process) and she also fosters dogs who are in transition from an abused or neglectful situation into a new loving homes. She also loves doing jigsaw puzzles with her Gramma every chance she gets.
You can find more about Nicole at http://NicoleOnTheNet.com
---
 Shawn Hansen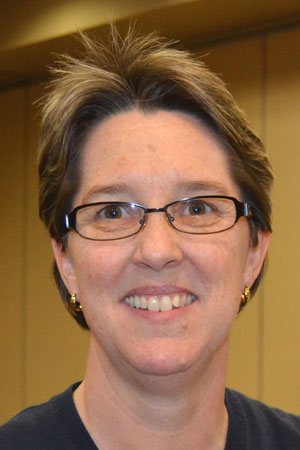 Shawn Hansen has been earning money writing since 2006.   In 2010, she left a 10-year career as a college English professor to pursue her dream of writing and marketing full-time, and she's never been happier!
Shawn has published over 1000 stories in magazines such as Thaumatrope, Tweet the Meat, ByLine Magazine, 7×20, Common Ties, and in the anthology 140 and Counting.  In 2012, she released her first self-published Kindle book Scribbled Stories, Volume One.
As The Indie Book Marketer, Shawn's goal is to help writers turn their passion for writing into profit.  She believes each of us has more books, stories, and articles inside us than we think we do, and she often reminds authors that there's a tremendous amount of money to be made doing what they love!
Shawn is happily married and lives on several acres of property nested in a wildlife preserve near Northern California's El Dorado National Forest.
You can find out more about Shawn at http://indiebookmarketer.com/
---
 Kelly McCausey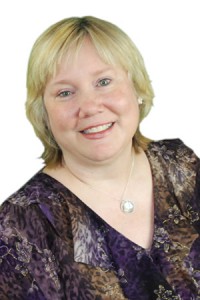 Kelly McCausey is a full-time solopreneur who's been earning money online since 2002. When she realized her "little Internet business" had huge potential, her stick-to-it attitude went into overdrive. The result: Kelly walked away from her J-O-B in 2006.
Kelly blogs, podcasts, designs, partners, creates information products, runs a membership site, and coaches other solopreneurs.
About her solopreneur life, Kelly says, "I love what I do and feel so grateful for the opportunity!"
You can find out more about Kelly at http://www.SoloSmarts.com/
---
Teresa Miller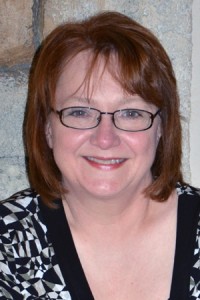 Teresa Miller, a writer and a book lover for life, is devoted to helping authors and entrepreneurs with their creative and self-publishing endeavors. She believes that anyone who has a desire to write and publish their books and stories should be able to do just that.
As an independent publisher and Creation Coach, Teresa has been assisting authors to self-publish their books both digitally and in print since 2010. She is the author of a number of guides/courses for authors including a set of publishing kits that were instrumental for many people in getting their first books properly formatted and published. The kits later went on to be licensed and used by many other instructors in the development of their courses.
A former member of the U.S. Air Force, Teresa has also worked as an optometric assistant, a medical administration specialist, a budget analyst, a bookkeeper, a mental health paraprofessional, and a clinic manager.
Since 2008, Teresa has been a product owner and creator, a marketer, a writer, a publisher, and a coach. She has also spent time buying and selling websites and domains.
In her personal life, Teresa is a wife, mother, daughter, sister, friend, and believe it or not, a former kick boxer with a black belt.
With such a variety of life experiences, it shouldn't come as a surprise to hear that Teresa finds life and people incredibly interesting, or that she loves meeting new people and stretching herself to always learn and experience new things. Most of all, she believes in living with courage and compassion, and in seeing inspiration everywhere.
You can learn more about Teresa at: http://freestyleauthor.com
---
 David Perdew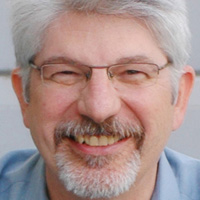 As the CEO and chief architect of NAMS (the Novice to Advanced Marketing System), David Perdew has used all his skills as a journalist, consultant and entrepreneur to build one of the most successful and fastest growing business training workshops available today.
The MyNAMS Total Business System training membership is a step-by-step tutorial system focusing on Training, Tools and Teams that helps novice to advanced business people become even more successful. NAMS has quickly become known as an amazing community of like-minded people with high values led by instructors with awesome integrity.
After 17 years in the newspaper business as a journalist, editor and publisher, he created and sold a successful stock photo agency to a British company with more than 150 photographers and 300,000 images.
For the past 20 years, he's managed a few of the largest telecom ecommerce mergers as a telecom merger project specialist.  One of his last consulting projects was building and implementing a $30 million project management office for the largest wireless company in America.
In addition to all that, and without any experience, he took a year off in 2003 to personally build a 2200 square foot log cabin in north Alabama where he and his wife and two dogs and a cat live on 95 acres of forest with four streams and 60-foot waterfall.
David uses a process he calls 6 Steps to Implementing Big Ideas that ensures profit before you launch. This simple process is also a blueprint for building a life as big as you want – with very low risk.
You can find out more about David at http://MyNams.com